The purpose of this module is to update you on the 2012 revisions to the Guidelines of the Field Triage of Injured Patients.
NOTE: Extract the contents of the '.zip' file to your hard disk to view the complete PowerPoint presentation with video clips.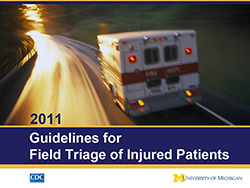 Watch the video for this module.